Date Received: July 27, 2018



Birth date:

January 1, 2017
H

istory: Rudy is from a five-pup litter, most of which has been sent to the track – but not this boy. Rudy's sire is Seldom Told (from Trent Lee) and dam is Girl on Fire (from Craigie Whistler and Molotov). His kennel name was Big Booty Rudy so we stuck with Rudy. We understand that he loves to follow you everywhere and also has a "goofball" side. They say, "He's a sweetie." I'm sure we will find that out as soon as he settles in after his first crazy day with TAGS. Rudy is definitely "tall, dark and handsome." He's a rich dark brindle color with white accents. He has an extremely narrow, long nose. Although somewhat scared on his first day, he has eaten dinner and is relaxing now. He is much more eager for attention and to follow to see where you are going. When he got to his foster home, he was so relieved to see that there are other Greyhounds there.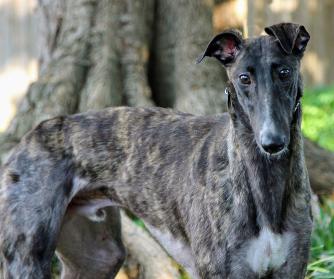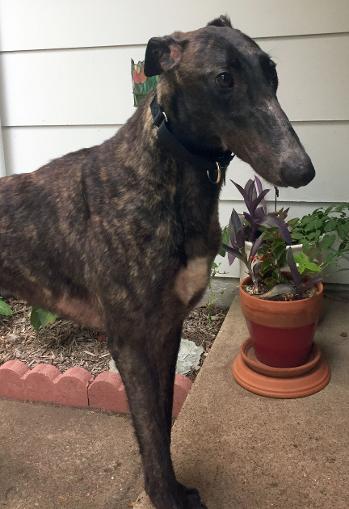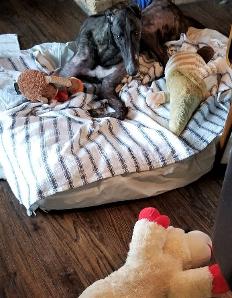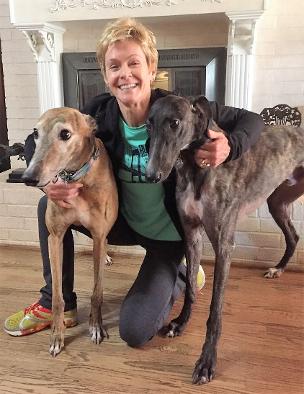 Rudy with his new mom, Joanne and Greyhound sister, Grace.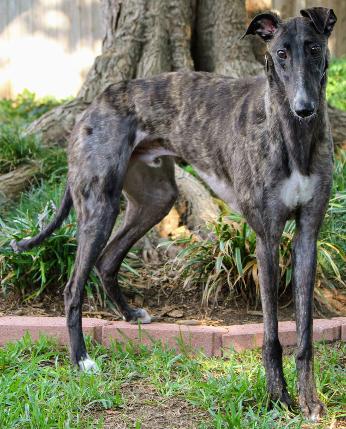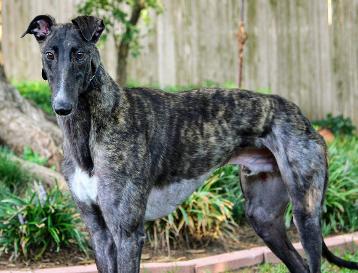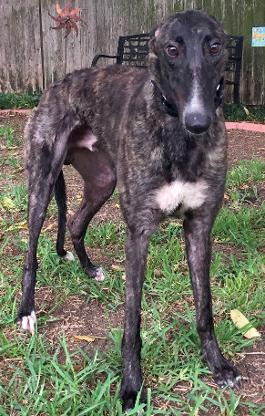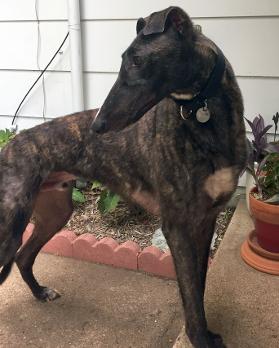 October 27,
2018 update:
Rudy went to his forever home with mom, Joanne and new Greyhound sister Grace.
October 1,
2018 update:
Rudy went to visit the 5 Thomas cats. He paid little attention to them. He was more enthralled with all the toys than with the cats. By the time he left (and left all those wonderful toys) all of the cats were walking around the house paying no attention to Rudy. With supervision Rudy should be able to live with cats. He will be introduced to small dogs later.
July 27,
2018 update:
Rudy came to TAGS for a life of retirement and to find his loving lifetime home.