Date Received: November 17, 2022



Birth date: January 3,

2020
History: Ruby is tattooed but is not individually registered with Greyhound Data, but a number of her siblings are registered. Her birthdate is January 3, 2020. Her dam is CTW Redheadsrule and her sire is Kiowa Sweet Trey.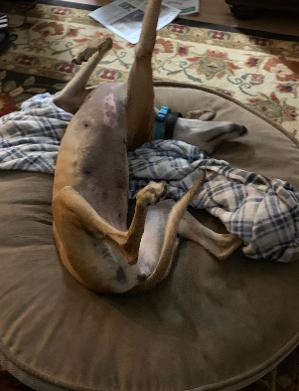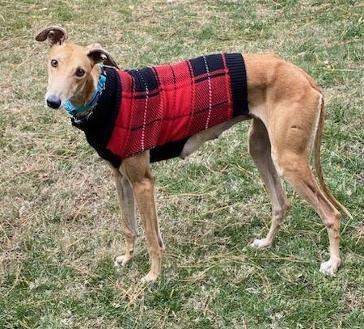 Congratulations to Keith and Carol on new family member, Ruby!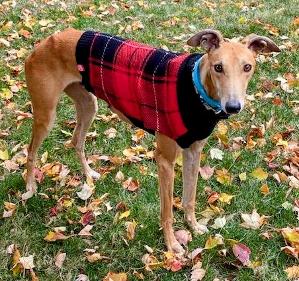 April 15, 2023 update: Ruby found her forever home with TAGS alumni Abbie and Keith and Carol.. Congrats to all!

November 17, 2022 update: On November 15, 2022, TAGS received a telephone call from a concerned dog owner in Tulsa, Oklahoma. This woman found an adult (tattooed) Greyhound and 4 puppies running down the middle of a residential street. It was apparent that Ruby had recently given birth. Ultimately, these 5 dogs were taken to Tulsa Animal Control. They contacted the owner who said he did not want the adult but retrieved the puppies. After discussions with Animal Control personnel, Ruby was taken by a couple who live in Tulsa (and who have previously adopted two TAGS Greyhounds) and fostered her for TAGS.
Although Ruby is tattooed and came from a well-known Texas kennel, we do not know how she came to be in Tulsa, Oklahoma, in her condition. That is a non-issue now. Ruby easily adapted to home living. She roaches in her crate, plays well with the resident Greyhounds and is very friendly. Ruby is a lucky girl.