Reba (CTW Rebel Ruby), now Rebel
Date Received: January 16, 2017



H

istory: Reba just could not focus on racing – now, chasing the ball is something else. She likes to play fetch and tug. She couldn't be bothered with racing although her other three siblings are racing. Reba's sire is Bella Infrared and her dam is CTW Rosemary. Reba is super friendly and very affectionate. During her first day she kept wanting a human's hand to rub her and reassure her (as always it was a very stressful day but an adventurous one). She did everything the first timers do – rode in a car, had a bath, went to a house, met lots of greyhounds and tried to figure out what to do now. Her next adventure will be settling into home life and looking for a forever home.
See
Greyhound-Data.com
for more information.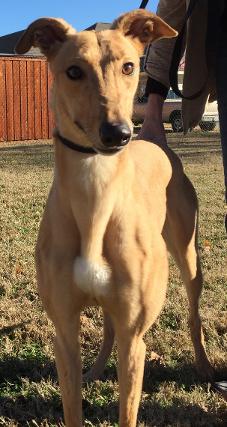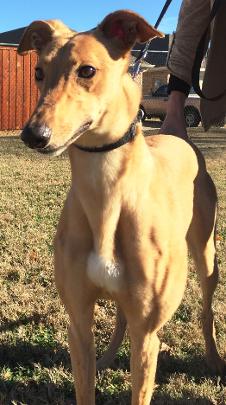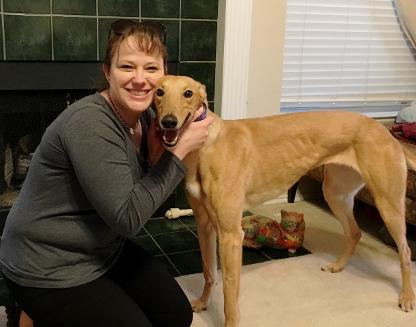 Reba, now Rebel, with new mom, Michelle
(other family members unavailable).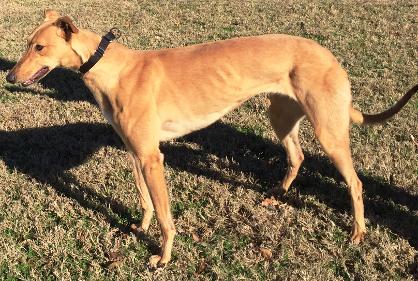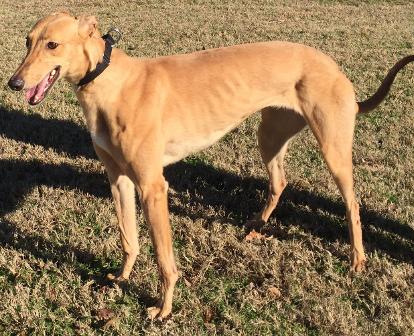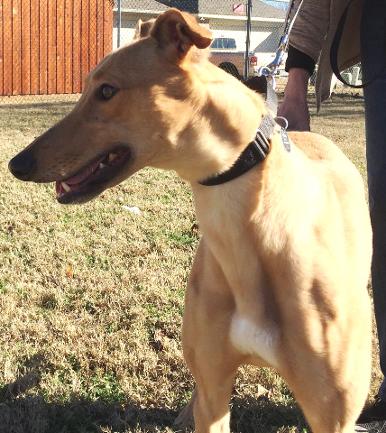 March 2, 2017 update: Reba, now Rebel, went to her new forever home. Congrats to Rebel and her new family.

February 8, 2017 update: Reba has changed foster homes and is now with two other greyhounds, cats and children, so she is getting an all-around test. She seems to love kids - like Justina loves kids! She also loves food. She tried to eat French fries out of the kids' box but not out of their hands. Of course, we are working on that! She needs a regular schedule so don't be late taking her out for potty time. She's still learning. Reba loves toys - the noisier the better! She is going to make a very good family pup!

January 16
, 2017 update:
Reba came to TAGS for a life of retirement and to find her loving lifetime home.