Date Received: March 1, 2021



Birth date: January 3,

2013
History: Pearl (Deco Archiz Gurl) is a senior girl who has been on the farm her entire life. She did not race but had one litter of pups (only two). She was one of 4 in a litter to dam, Deco Esta Jett, and sire, Kiowa Mon Manny. She was a little nervous on the ride to Dallas, but enjoyed getting a bath. Pearl is a more settled girl, but still loves to run around the yard and constantly wags her tail. She is friendly, but does not mind lying on a dog bed quietly by herself. Pearl and the other greyhounds get along fine. She was with others at the farm. She is a large female with beautiful markings (fawn with light face, chest and feet). As soon as Pearl learns the ins and outs of home living, she will be a delightful addition to anyone's home.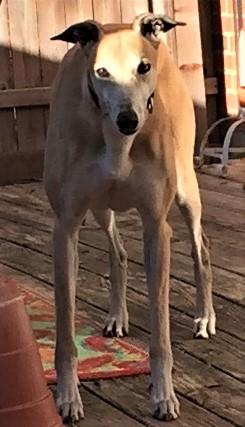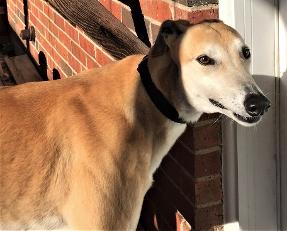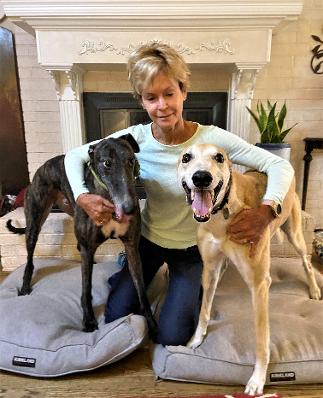 Congratulations to Joanne and Rudy on new family member, Pearl!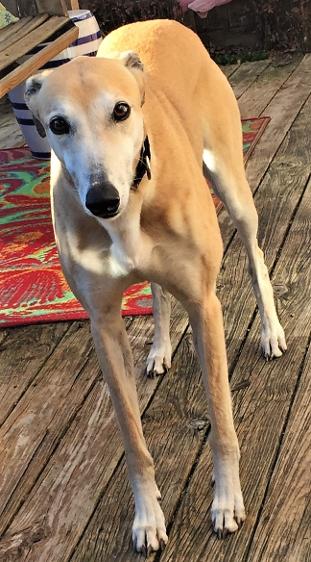 May 23, 2021 update: Pearl found her forever home with TAGS alumni, Rudy. Congrats to all!

March 1, 2021 update: Pearl came to TAGS for a life of retirement and to find her loving lifetime home.