Date Received: February 28, 2023



Birth date: November 5,

2019

Adopted: June 20,

2023
History: Onyx came to TAGS from Greyhounds as Pets, New South Wales, Australia. He arrived in the U.S. on February 28, 2023 after a 15-hour flight from Sydney. Onyx has been completely vetted. His dam is Phixius and his sire is Zipping Garth Onyx did not race.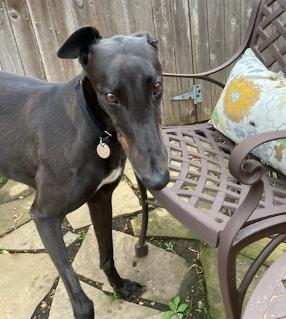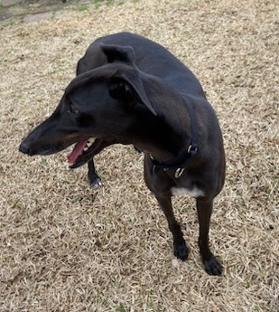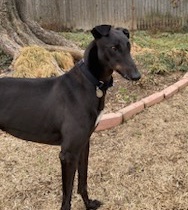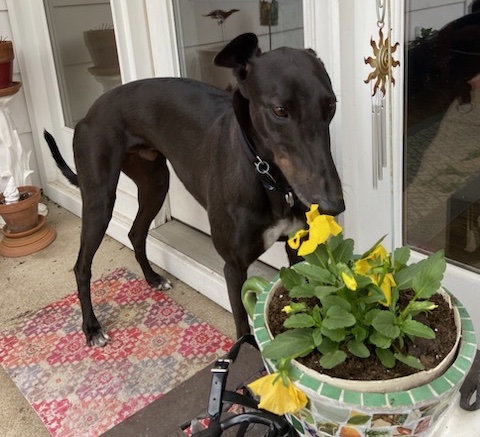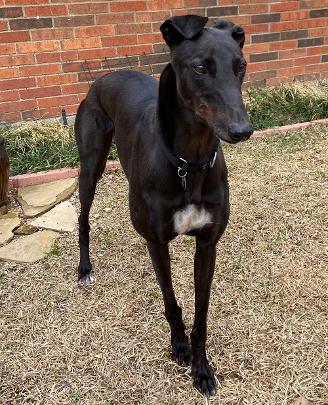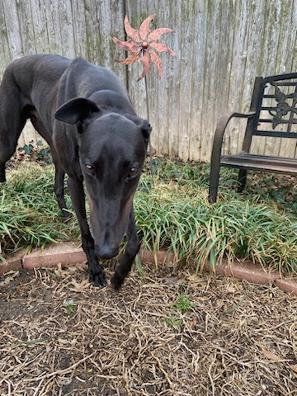 June 20, 2023 update: Onyx is in his forever home with Shannon and TAGS alum, Rocket.


March 15, 2023 update: Onyx was a little unsure of himself when he met all the new people at the pet hotel. He has had a lot of changes in his life in a very short time. He and Chanel rode well together in he car, and he took that opportunity to catch up on his rest. After a good night's sleep in his foster home (with three other Greyhounds) he had more pep and energy the next day. He loves to run around the yard and has discovered the squirrels but had also had several naps by lunchtime. He is a gorgeous boy with a shiny black coat. Onyx is already a Velcro dog and should bond easily with his "person".
We can't tell what interests Onyx more – squirrels or people. He is obsessed with both. You will never be out of his sight. He has adjusted easily to living in a foster home. He rides well in a car, but he is more interested in getting into the car than getting out. He is crated when the foster mom is gone.
March 1, 2023 update: Onyx came from Australia to TAGS for a life of retirement and to find his loving lifetime home. TAGS received two dogs from Australia, Onyx and Chanel. They managed very well on their 15-hour flight and are now on a journey to find their forever homes.
The handlers at Greyhounds as Pets said Onyx has a goofy side and loves to flail his legs around as he tries to catch the toys thrown to him or when he zooms around the yard. He is very affectionate boy who likes a nice, quiet walk or just hanging out with his humans. Onyx will need a little time to adjust to his new environment as he is new to pet life. In Texas he is in a foster home with three other TAGS Greyhounds so he will have plenty of help. He is used to warm weather (it is summer in Australia) so Texas weather should suit him.