Millie (CTW Come on Millie), now Cowgirl
Date Received: December 30, 2019



Birth date:

May 8, 2018
H

istory: Millie is an outgoing girl that may have made a good racer, but she broke her foot in training and that ended any chance she had to race. She has decided that living in a home may be better anyway. Millie's mom is Girl on Fire (from the Craigie Whistler/Molotov line) and her sire is Djays Octane (out of Flying Penske/Oshkosh Racy line). It appears that litter was all white and black or white with brindle patches. Millie is a beautiful "cow dog: (black and white). Belle and Millie rode well together in the car from the farm; however, neither girl was fond of having a bath. Millie seems to be very affectionate. She would love for you to come see her and give her lots of petting.
Is not individually register on Greyhound-Data.com
.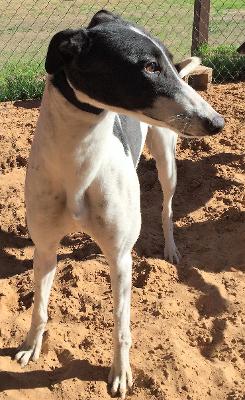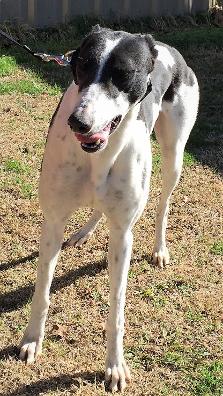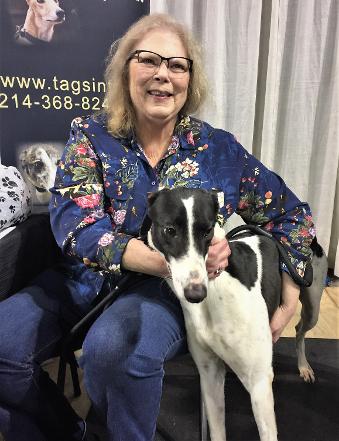 Millie (now Cowgirl) is in her forever home with Helen.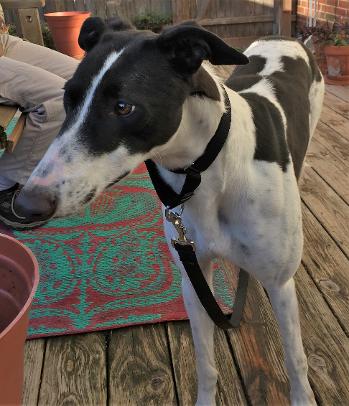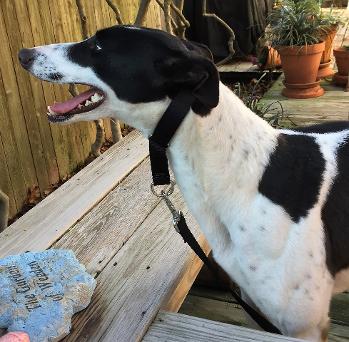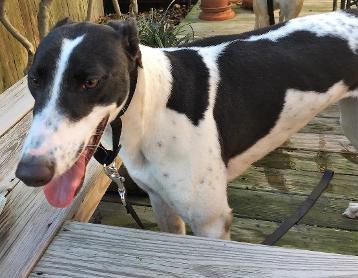 February 9,
2020 update:
Millie, now Cowgirl, went to her forever home with Helen. Congrats to Cowgirl and her mom!
December 30,
2019 update:
Millie came to TAGS for a life of retirement and to find her loving lifetime home.