Lyncoln (CTW Lyncoln Park)
Date Received: January 24, 2015



H

istory:

Lyncoln is an unusual color for a Greyhound – blue. But there's more to him that just a pretty color. His dam, Okie Lynda, is a Molotov pup; and sire, Trent Lee, is out of the Brent Lee line. According to

trackinfo.com

, he ran a respectable 81 races before retiring in late October, 2014. He raced at Grade A mid-career (and won 3 races in a row) but slowed down and did not run much in 2014. He's been jammin' at the farm since November, 2014. Lyncoln will be a very handsome boy after he loses his farm coat. We will know more about his personality after he settled into his new foster home.
See Greyhound-Data.com for more information.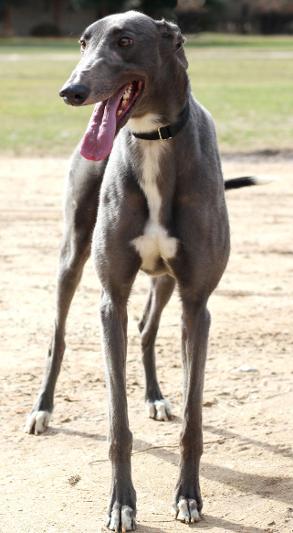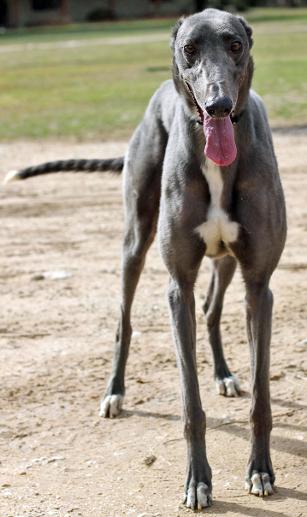 Lyncoln with his new sister Maggie! -->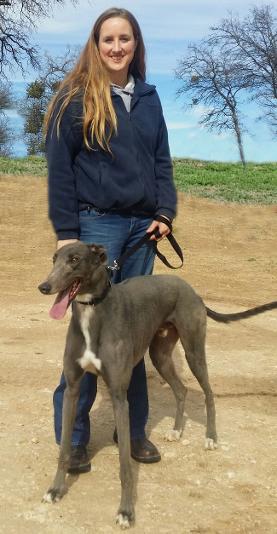 Lyncoln with his new mom Sara! Congrats to Lyncoln and his new family!
________________________
Lyncoln celebrating below!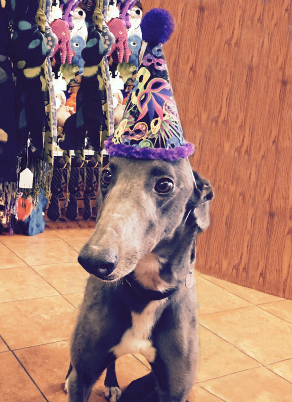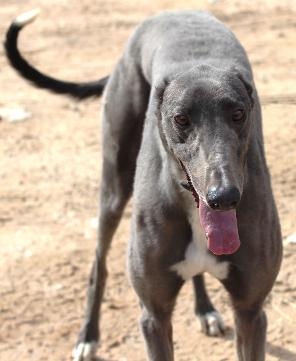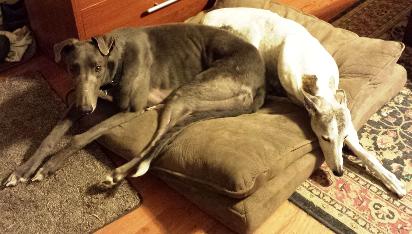 February 1, 2015 update: Lyncoln has settled into retirement in his forever home. Congrats to all!

January
24
, 2015 update:
Lyncoln
came to TAGS for a life of retirement and to find his loving lifetime home.