Date Received: January 14, 2016



H

istory:

Lorraine's racing career came to an abrupt halt in May, 2012 when she broke her right rear hock (which is healed). Although she only ran 29 races, she is of good stock (Sire, CTW Legendary [out of the Molotov line] and Dam, CTW Outa Sight (out of the Fortress line), so she has spent her retirement at the farm as a brood, having 11 offspring. Lorraine is a darling girl with a dark face and soulful eyes. She has been diagnosed with Pannus, which is a chronic eye condition which will require daily eye drops. She is living with her littermate, CTW Lorenzo (Enzo), and seems to have many of the same personality traits. Visit with Lorraine and see what a calm, friendly girl she is.
See Greyhound-Data.com for more information.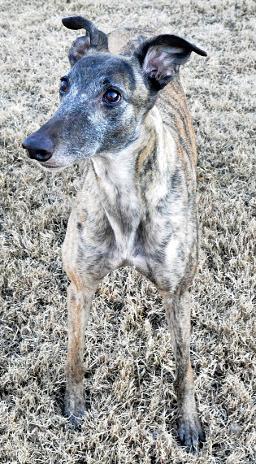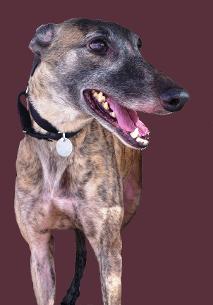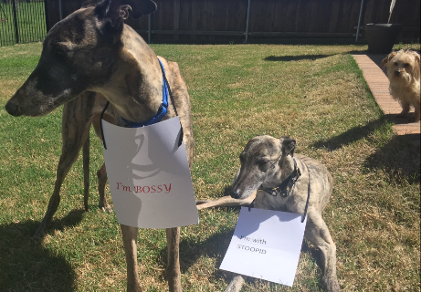 Lorraine (the bossy one) and her brother, Enzo (also her littermate) and her little brother, Buddy.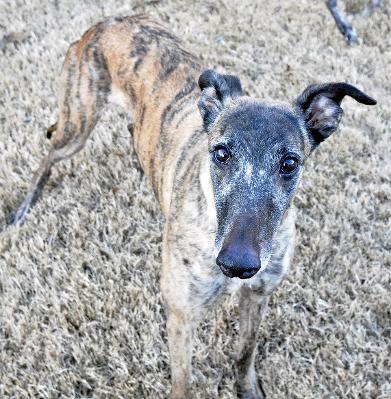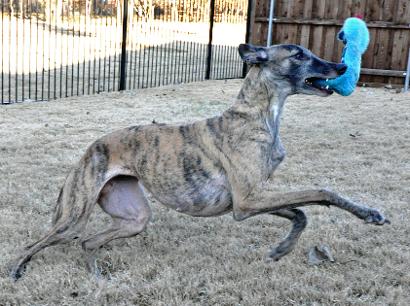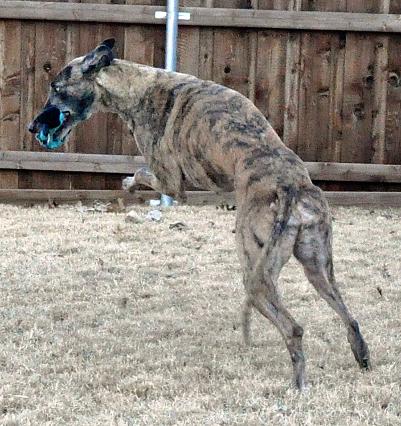 March 16, 2016 update: What a greyt day for Lorraine!! It is her birthday and she has her forever home with her new dad and Greyhound brother Enzo (Lorenzo) who is also her littermate. They get to celebrate their birthdays and Lorraine's gotcha day all on one day! Congrats to all!!
January 14
, 2016 update:
Lorraine
came to TAGS for a life of retirement and to find her loving lifetime home.