Date Received: February 22, 2016



H

istory:

Koko started her racing career with a bang in Birmingham (6 first place finishes in her 12 race career, in which she rose to Grade A) but had a "wrist" injury that kept her from being competitive – but not from being a greyt pet. So, it was back to the farm and off to find her forever sofa. Koko's pedigree boasts Molotov (on dam CTW Paris Amour's side) and Gable Dodge (on sire TW Base Camp's side). Koko is a tiny brindle girl who will give you a big grin when she meets you. She is quite the charmer. She's young and eager and hopes to find her lifetime home soon.
See Greyhound-Data.com for more information.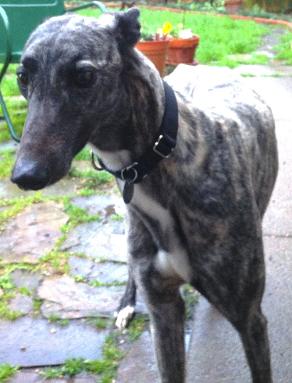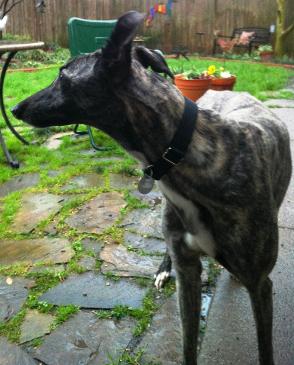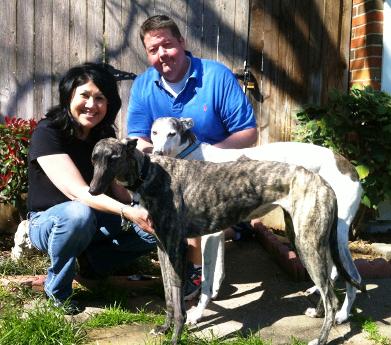 Koko and her new people Michael and Karin and Greyhound buddy, Diana - off to retirement in San Antonio.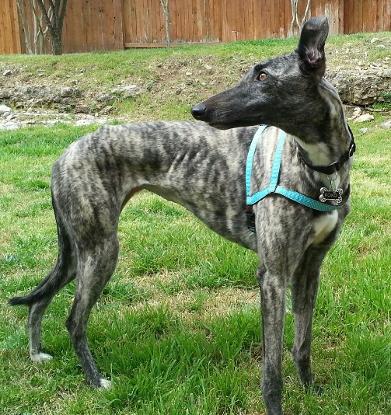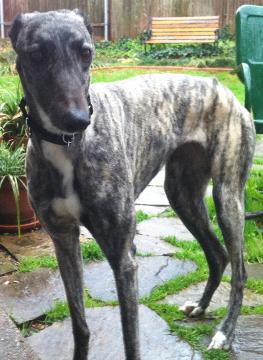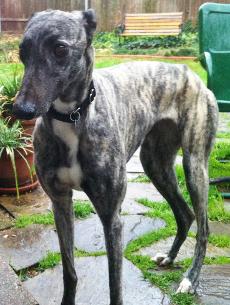 February 27, 2016 update: Koko found her loving lifetime home in San Antonio and now has a Greyhound sister, Diana. Congrats to all!

February 22
, 2016 update:
Koko came to TAGS for a life of retirement and to find her loving lifetime home.