Date Received: August 25, 2020



Birth date: February 27,

2019
History: Janie does not have a lengthy history. She is a petite girl and is only 18 months old. Several months ago she broke the quarter bones in her right rear leg. Her leg has been out of a cast for about four weeks. She is now putting weight on the leg and walking normally. However, this injury kept her from racing, and she is not individually registered with the National Greyhound Association. Her dam is Royal Janice J (in the Fortress/Wigwam Wag line) and her sire is SH Avatar (out of Oshkosh Racey/Molotov). She is a beautiful dark brindle girl with a slick, flat coat. She rode well in the car, tolerated the bath (the cool water even felt good) and seems to be very friendly. Once she settles into her foster home we will learn more about her.
Not indivdually registered on Greyhounddata.com
.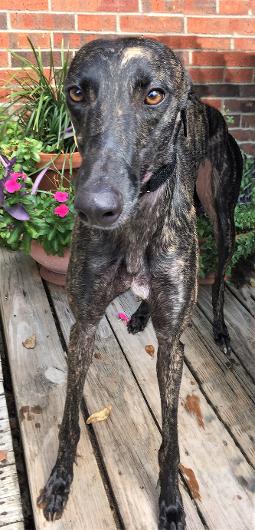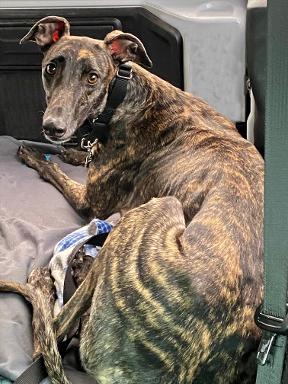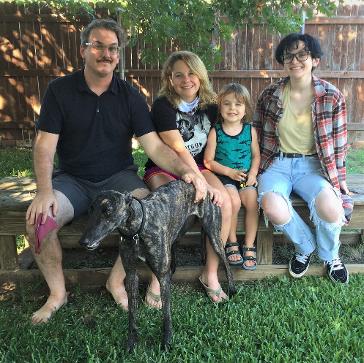 Janie with her new family,

McClain, Brentney, Waylon and Annika

. Congrats to all!!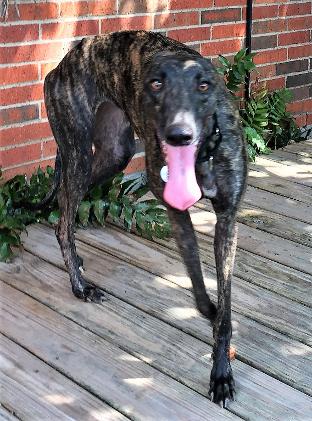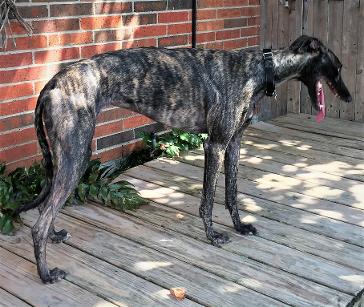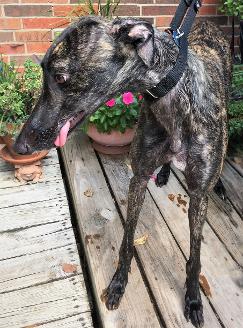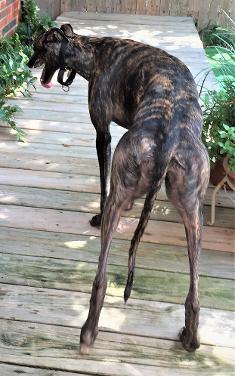 September 26, 2020 update: Janie went to her forever home. Congrats to all!

August 25, 2020 update: Janie came to TAGS for a life of retirement and to find her loving lifetime home.