Dobbs (CTW Dinken Dobbs), now Apollo
Date Received: June 15, 2017



Birth date: December 28, 2014
H

istory: All of Dobbs' eight-dog litter raced except for Dobbs and one other boy. Dobbs shares dam, CTW Folk Singer, with TAGS' alums Gwen and Watson. His sire is AMF Ex President. Dobbs, in addition to being very handsome, is a friendly boy who has been waiting at the kennel for quite some time to get into adoption. Now he will wait in a comfy foster home until he finds his forever home. After Dobbs settles into foster home life we will update his bio.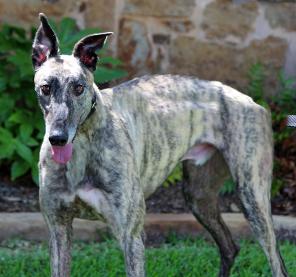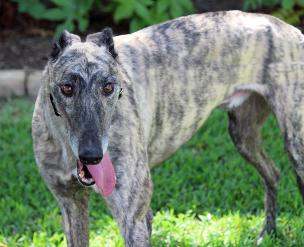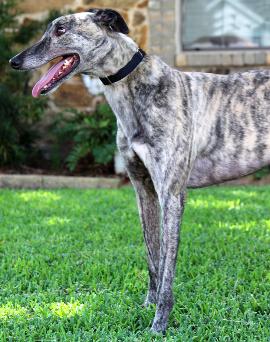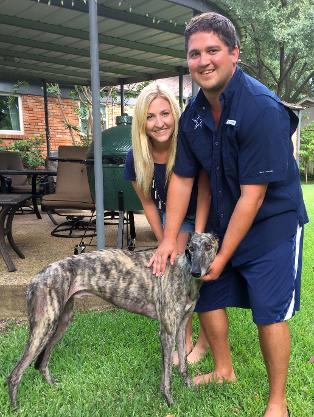 Dobbs (now Apollo), with new mom & dad, Courtney and Adam.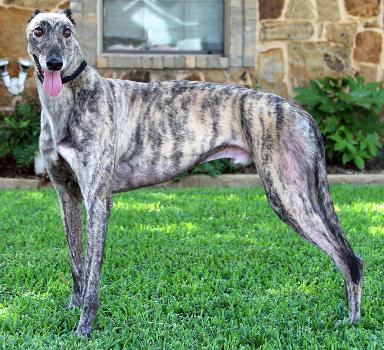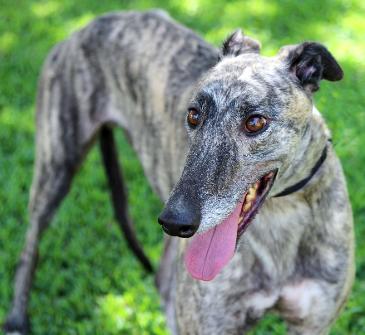 August 19
, 2017 update:
Dobbs, now Apollo, found his new forever home with Adam and Courtney. Congrats to all!
June 15
, 2017 update:
Dobbs came to TAGS for a life of retirement and to find his loving lifetime home.