Destini (Shoey [Destini Sabre])
Date Received: November 3, 2023



Birth date: December 20,

2020

History: Destini came to TAGS from Greyhounds as Pets, New South Wales, Australia. She arrived in the U.S. on November 2, 2023 after a 15-hour flight from Sydney. Destini has been completely vetted. Destini's dam is Destini Rocket her sire is Aston Dee Bee. She is not listed on Greyhound-Data as TAGS assumes she had no races.
The handlers in Australia said Shoey is a "non-chaser. Shoey would come out of the boxes – then promptly turn around and go back to her trainer." She paid no attention to the geese and ducks when she met them while on a leash. TAGS was told that Shoey is a friendly lass and loves to receive pets and attention from her people!! She has lived in suburbia and has become quite accustomed to retirement life.
She is a good sized gorgeous light brindle girl. After a while she settled down in the car and slept on the way to her foster home. She met the two resident Greyhounds with no issues. She and Bobby had no problem riding together.
In Texas she is in a foster home with two other female TAGS Greyhounds. Her bio will be updated once she settles into her foster home and recovers from jetlag.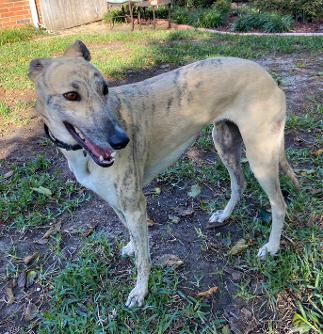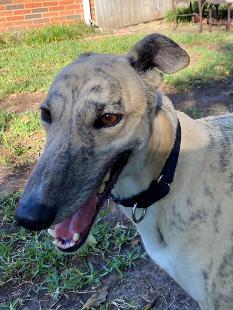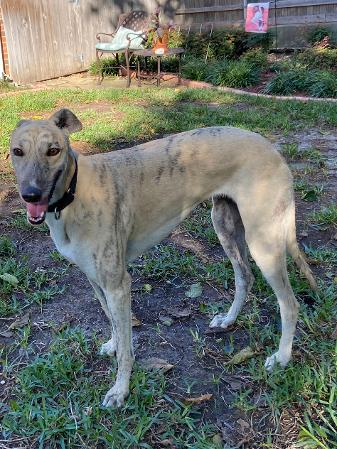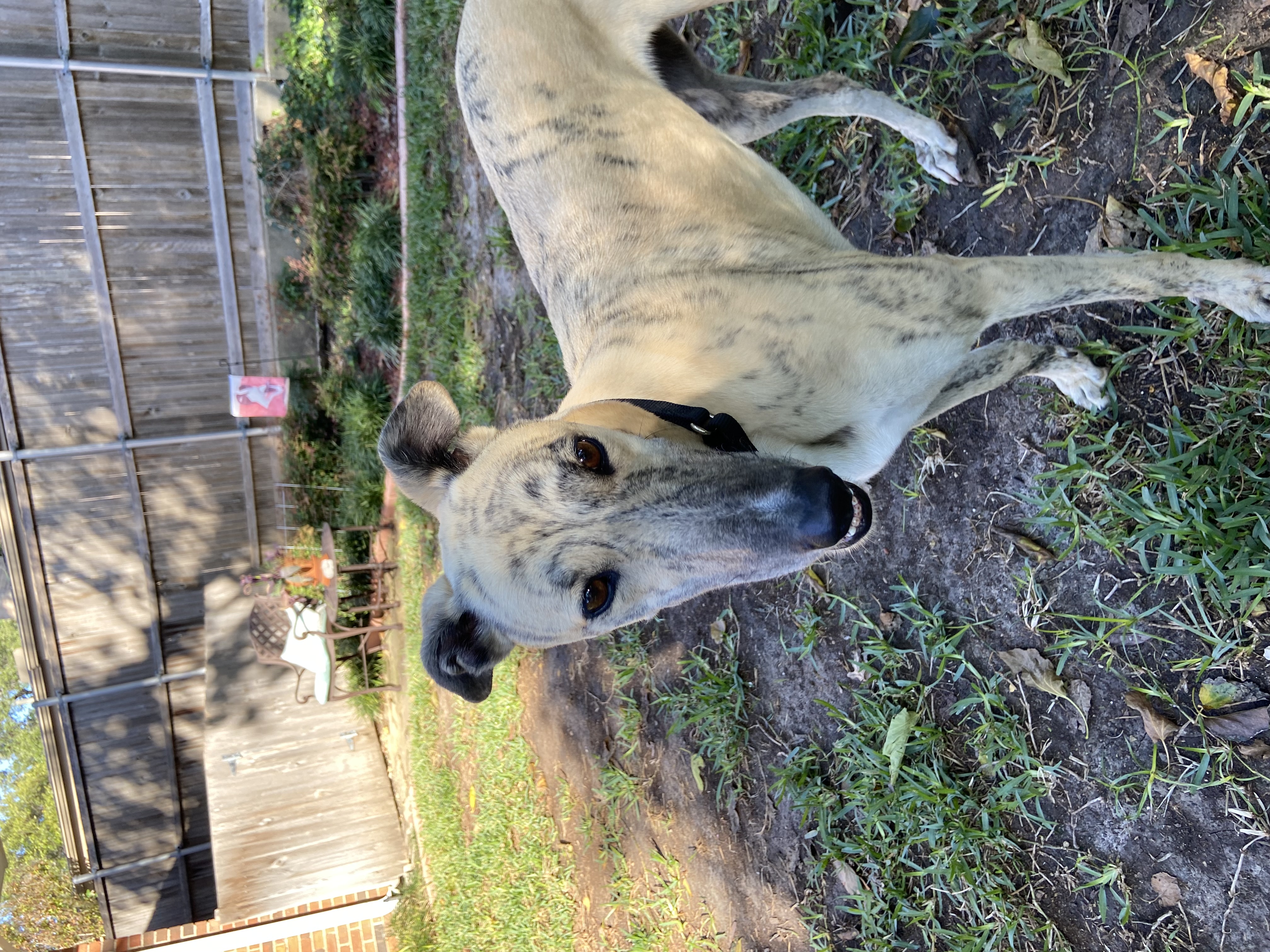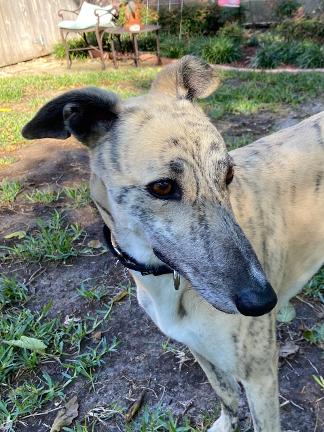 November 19, 2023 update: Destini is doing very well and has learned a lot in a short period of time. She tries very hard and is gaining confidence every day. She gets along well with the greyhounds in her foster home, is a pro on the leash and likes her crate. She had very little reaction to a cat – interested if he moved but otherwise unconcerned. Of course, supervision and training are advised. Destini has been around small dogs without issue.

November 3, 2023 update: Destini came from Australia to TAGS for a life of retirement and to find her loving lifetime home.