Chelsea (CTW Chasing Time), now Luna
Date Received: February 20, 2019



Birth date:

June 3, 2017
H

istory: Chelsea (CTW Chasing Time) is pup of dam, Driven Tempo, and sire, Crown and Crest, making her littermates to CTW Cherry Bomb (Cherry) and CTW Cloud Nine (Nina, now Darcy). Chelsea is a beautiful petite brindle girl with white tips and a dusting of white on her nose. She trained for racing into the week of February 11, 2019 but was it was ultimately decided that she was not going to the track. She really likes to run and gets very excited when taken out on a leash (thinking that is where she is going). Her first day with TAGS was uneventful – she rode in the car like a dream, sleeping the whole way; she was not too fond of the bath but endured it and felt better in the end; she posed for pictures, and had her blood drawn at the vet's office; she slept soundly all night (you couldn't even hear her breathe). This affectionate, friendly girl is going to be a wonderful companion pet.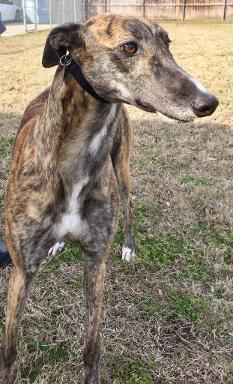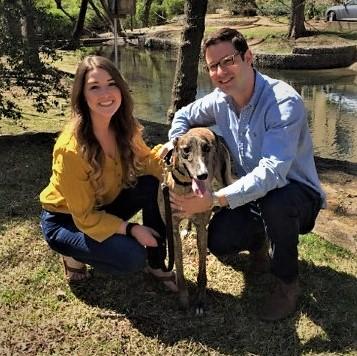 Chelsea (now Luna) found her forever home with Hope and Joey.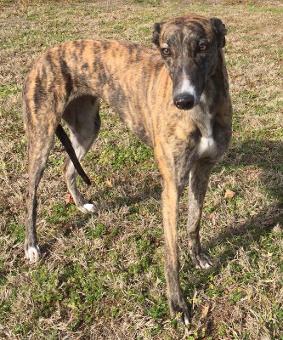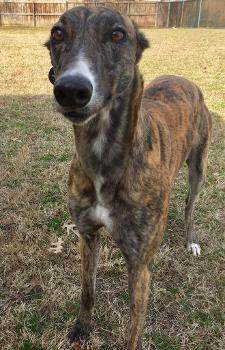 March 17,
2019 update:
Chelsea, now Luna, found her forever home. Congrats to her and her new family,
February 20,
2019 update:
Chelsea came to TAGS for a life of retirement and to find her loving lifetime home.