Date Received: October 8, 2015



H

istory:

This stunning boy ran 75 races at Wheeling Downs from November, 2013 to May, 2015, a good portion of those races being Grade A and AA. And it's no wonder with Lonesome Cry, Gable Dodge and Molotov on his sire's side of the pedigree and TNT Star Wars, Fortress (the famous Irish stud), Grey's Stardust and HB's Commander on his dam's side. According to his trainer, Blade is very outgoing and full of life – and ready for a new adventure.
See Greyhound-Data.com for more information.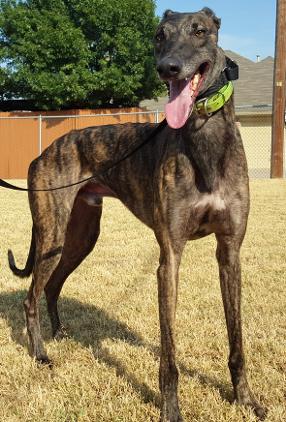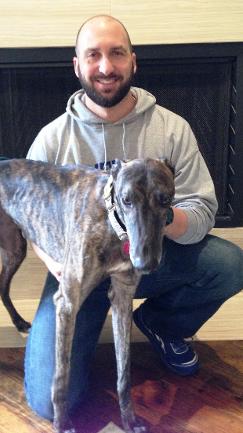 Barkly and his new dad, Neil.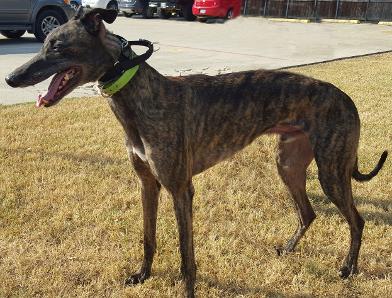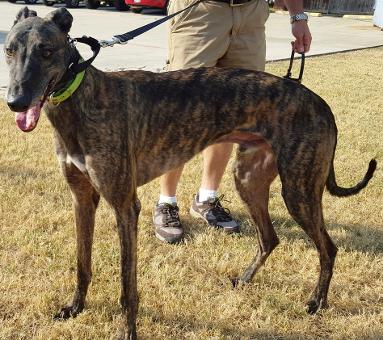 October 25, 2015 update: Blade, now Barkly found his loving lifetime home with Neil. Congrats to both.

October 8
, 2015 update:
Blade
came to TAGS for a life of retirement and to find his loving lifetime home.