Date Received: October 16, 2013



H

istory:

Bizzy's sire, brindle Backwood Alex (of the Molotov line) and dam, brindle Backwood Terri (Dodgem by Design, Craigie Whistler), were successful racers; but sweet brindle, Bizzy, only wanted to play and wanted to bump the other dogs in his race so he had no racing career. He would rather socialize. He's still a very young boy (14 months), but it was evident he was destined for an early couch. In fact none of his litter have proven themselves enough to be registered with the NGA yet. TAGS welcomes Bizzy to the start of his new life. We hope you enjoy getting to know him.

You can see by the white tips (toes and tail) and white throat and chest that he's a Molotov boy. He's a very handsome brindle boy with a dark mask which gives him an unusual look.
Not individually registered on Greyhound-Data.com.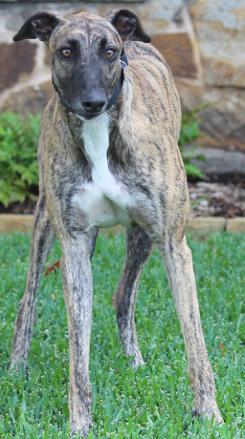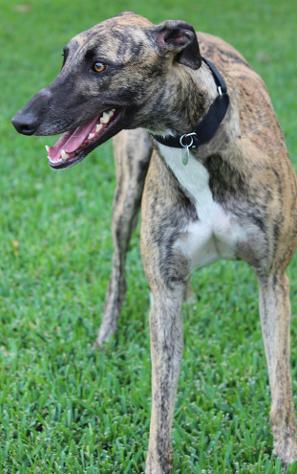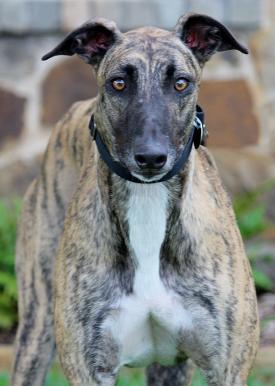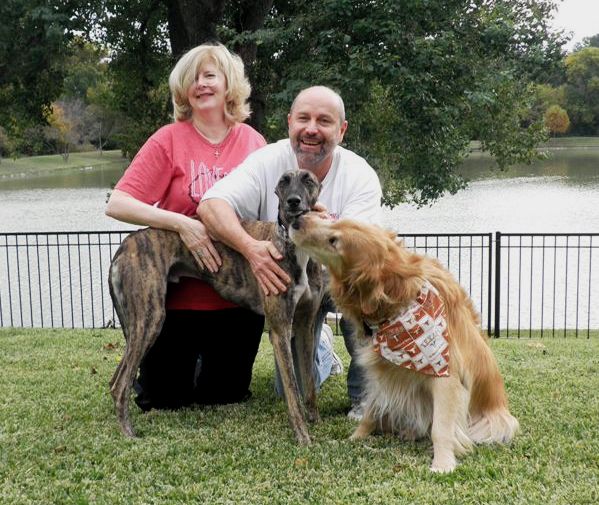 Bizzy on his adoption day with Ed, Sherry and Chuck (the happy Golden Retriever).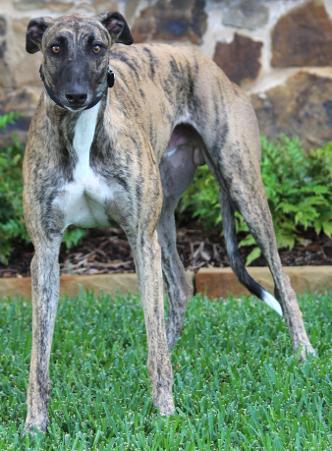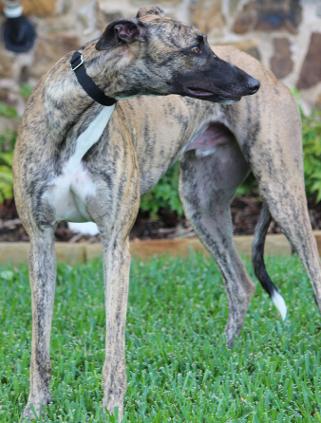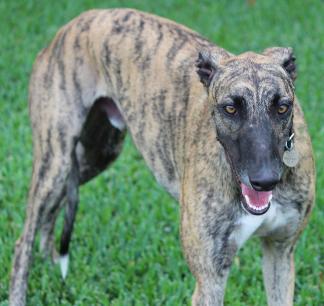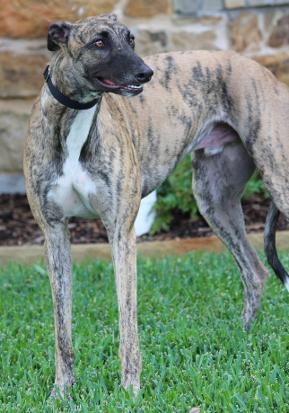 November 9
, 2013 update:
Bizzy went to his lifetime home and has a fur-brother, Chuck, who seems very happy to have a new brother.
October 16
, 2013 update:
Bizzy came to TAGS to find his loving lifetime home.