Date Received: October 7, 2023



Birth date: May 19,

2021

History: Bev came to TAGS from Greyhounds as Pets, New South Wales, Australia. She arrived in the U.S. on October 6, 2023 after a 15-hour flight from Sydney. Bev has been completely vetted. Bev's dam is Humbert Humbert and her sire is Barcia Bale. Bev was not registered because she was not going to race.

The handlers at Greyhounds as Pets said Bev is extremely loving and affectionate. In the short time she has been in a foster home, that seems to be proving to be correct. She soaks up all the petting you can give her. She has already discovered squeaky toys. She is in a foster home with two male TAGS greyhounds. She will need time to adjust to pet life and adjust to the Texas weather since it is spring in Australia.

Bev is a petite girl with somewhat of a "farm coat". We assume she will lose that and become a sleek black dog She has white toes and a few other random white spots on her legs and dusting of white on her chin. She was a little nervous when we picked her up and unsure about the car ride. So far she has enjoyed running around the yard with her housemates and snoozing on soft dog beds. She is adjusting to the routine and we will know more as that adjustment progresses. We will post updates after she has had time to decompress and becomes adjusted to her new environment.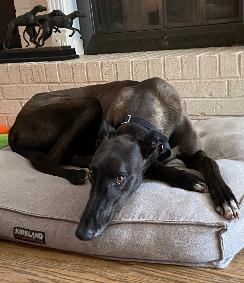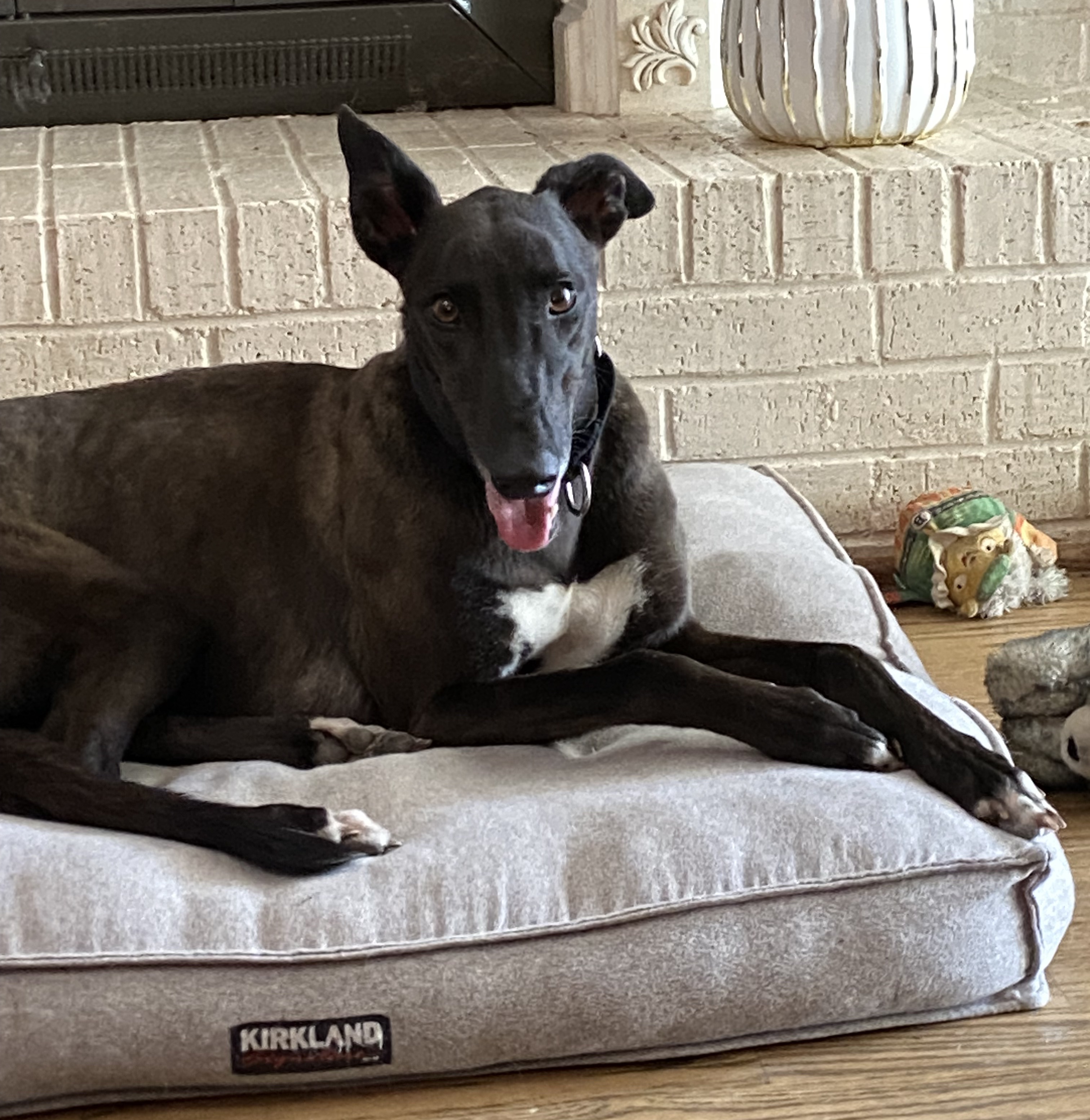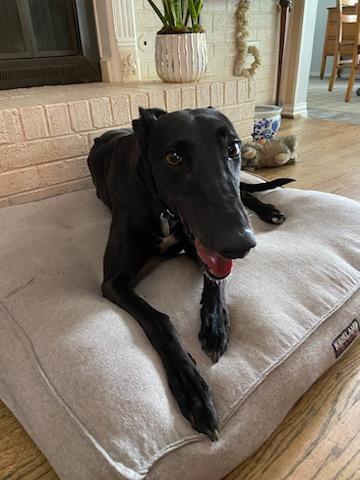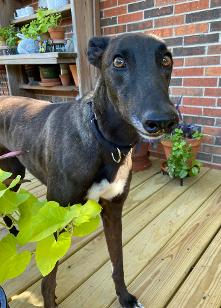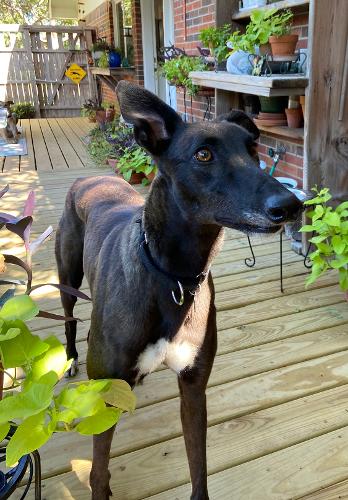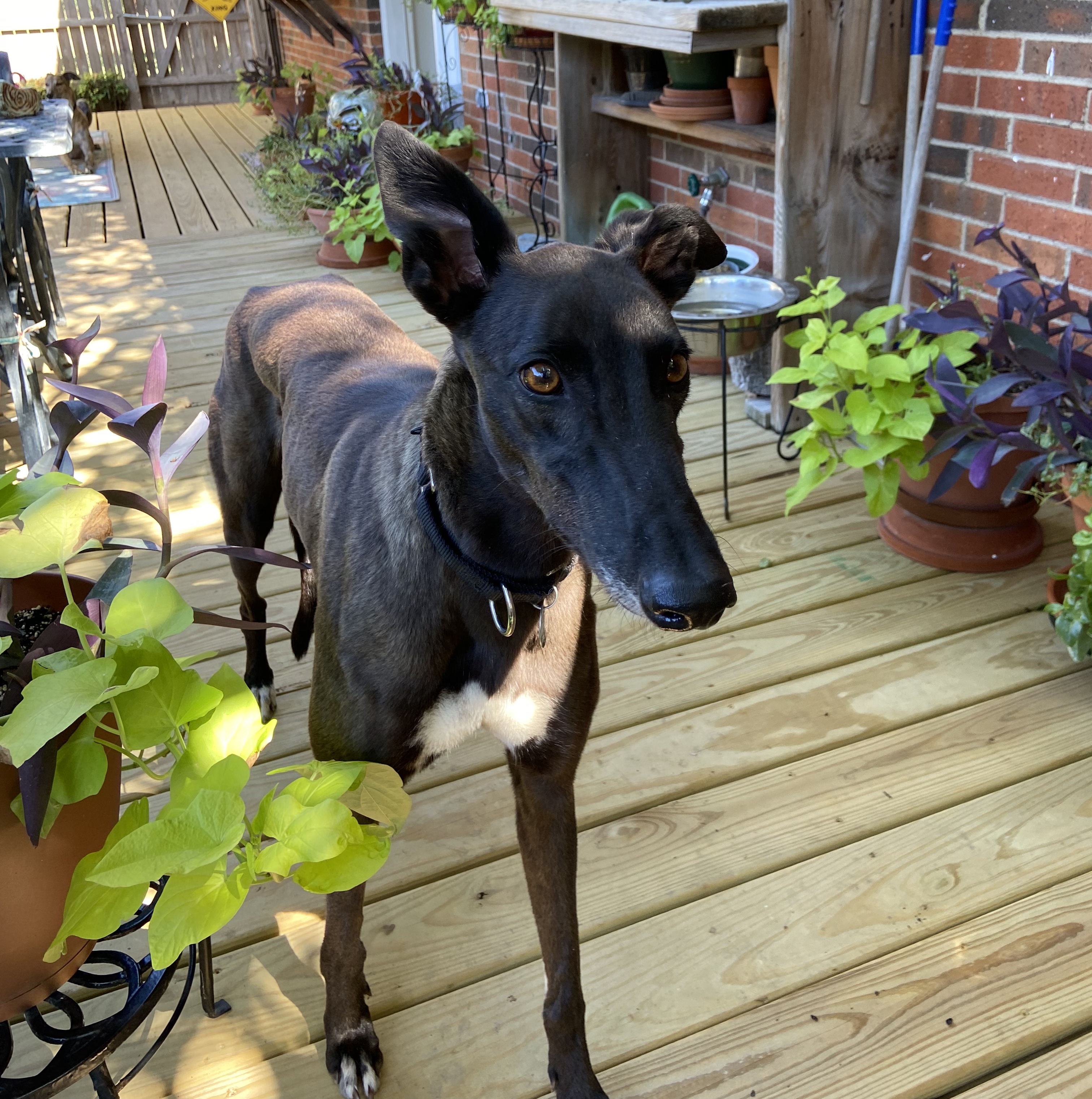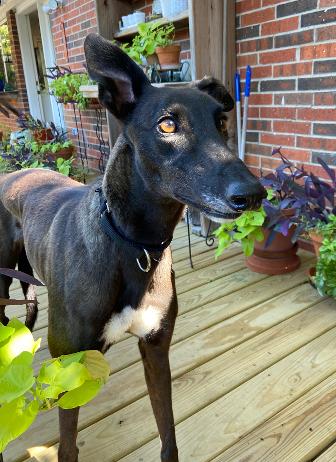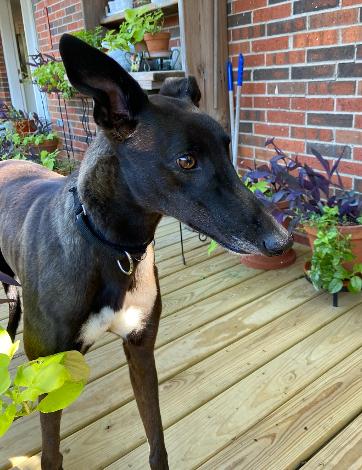 November 19, 2023 update: Bev is still learning about the cat in her foster home but respects him. She loves to be by your side and greets you happily when you return home. She is crated when her foster family is gone. Her potty training was easy – no accidents in the house. She walks well on a leash and loves playing outside.


October 7, 2023 update: Bev came from Australia to TAGS for a life of retirement and to find her loving lifetime home.