TAGS Events - Meet & Greets:
TAGS Adoptable Greyhounds will be at:
Frisco Mercantile
–
8980 Preston Road (SE corner of Main & Preston), Frisco, TX
Saturday, May 14, 2016 from 1:00 pm to 3:00 pm
Richardson Mercantile – 101 S. Coit (SE corner of Beltline & Coit), Richardson, TX

Saturday, May 28, 2016 from 1:00 pm to 3:00 pm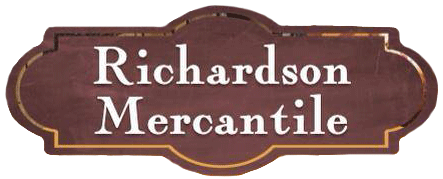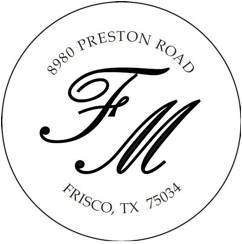 Saturday and Sunday, March 19 and 20, 2016 - 2016 Dallas Auto Show: TAGS ' Greyhounds again drew a crowd at the auto show in downtown Dallas. People are fascinated with the dogs and children love to put money in the dogs' donation vests. There are many folks who come year after year. One Girl Scout (at the Auto Show selling cookies) purchases a new martingale collar for her German Shorthair Pointer every year. Thanks to the TAGS volunteers who braved the traffic and found a place to park to participate in the event.
Saturday, March 12, 2016 - Frisco Mercantile: Pam, Rowdy, Moonie and TAGS' alum, Remy - and children. Need we say more.
Saturday and Sunday, February 13 and 14, 2016 - 2016 Spring Collin County Home & Garden Show: This was TAGS' fourth appearance at the Spring Collin County Home and Garden Show in Allen, Texas. Many of TAGS' volunteers and their former TAGS' Greyhounds and the TAGS available Greyhounds (Pam and Rowdy) attended the show. It is always fun to introduce the public to Greyhounds and share stories of Greyhounds as companion pets. Thanks to everyone for helping to spread the word.
Saturday, November 14, 2015 - Play Day & Straight Racing at Haggard Farm: Saturday was a gorgeous day for dogs to run in the country – and run they did!!! Sam and Deann Haggard hosted the TAGS Greyhound Play Day at their home in Celina, Texas, for Greyhounds and TAGS adopters and friends. Dickey's BBQ catered lunch, volunteers made dessert and Deann made the chocolate bunny cake. There was a goodie bag for each dog (which included custom made Greyhound key-chain fobs made by Gum Creek Mercantile in Flint, Texas). The huge play yard gave the muzzled Greyhounds plenty of room to play and run (and lounge in the sun) when they were not running the fence line wishing they were in the field chasing the plastic bunny. All of the dogs enjoyed the chance to chase in plastic bunny in the shot straight race area in the field. (The Haggard's Basenjis took their turn, too.) We suspect there were some very, very tired dogs and we bet none of them stood up in the car on the way home. Thanks to the Haggards, Brenda Boots and all the volunteers for making it such a successful day.
Saturday and Sunday, September 12 and 13, 2015 - 2015 Fall Collin County Home & Garden Show: For the third year, TAGS and the Greyhounds participated in the Fall Collin County Home & Garden Show. Available Greyhounds, King, Justina and Glory, showed off their sweet personalities and soaked up as much attention as people would give them. Other TAGS alums also came to bask in all the attention from the people attending the show. In true Greyhound fashion, it was difficult for some of them to remain on their feet for long, and Glory was tired and wanted to go home (see photo of her looking under the table for a way out). Thanks to all of the TAGS volunteers for taking your weekend to help spread the word about the Greyhounds.
Saturday, April 18, 2015 - Downtown Frisco StrEATS: On Saturday, for the third year, TAGS and the Greyhounds greeted the public at Frisco StrEATS. The Greyhounds made many new friends and many people learned about Greyhounds. A fun afternoon was had by all. See you next year.
Saturday and Sunday, March 28 and 29, 2015 - 2015 Dallas Auto Show: TAGS again showed off Greyhounds to the public at the 2015 Dallas Auto Show. Thousands of people passed by the TAGS' booth and petted Greyhounds. The public was generous with its praise of the dogs and donations to help care for them.

Texas Adopt a Greyhound Society, Inc. ~ P.O. Box 703782 ~ Dallas, TX 75370
214-368-TAGS(8247) or 855-TAG-TAGS (824-8247)
Greyhound Yin Yang copyright by Sue Horner (Greytwear).