Texas Adopt a Greyhound Society, Inc. is a 501(c) (3) non-profit corporation dedicated to finding loving, responsible and permanent homes for greyhounds. TAGS is a dedicated group of volunteers striving to provide a personalized adoption experience. This dedication goes beyond the adoption to help adopters understand and care for their new greyhound family member.
Did You Know...
That dogs do not hug. Hugging is something humans do and children in particular.
Richardson Mercantile
–
101 S. Coit
(SE corner of Beltline & Coit)
, Richardson, TX
Saturday, July 23, 2016 from 1:00 pm to 3:00 pm - CANCELLED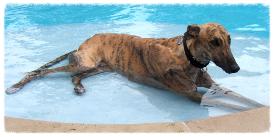 Help TAGS - click below to make a tax
deductible
donation.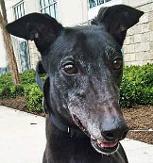 Rowdy is now ready for a life of retirement in his lifetime home!
Adopting one Greyhound may not change the world, but the world will surely change for that one Greyhound.

Texas Adopt a Greyhound Society, Inc. is not affiliated with the organization, Grey2K. TAGS is racing neutral.
Texas Adopt a Greyhound Society, Inc. ~ P.O. Box 703782 ~ Dallas, TX 75370
214-368-TAGS(8247) or 855-TAG-TAGS (824-8247)
Greyhound Yin Yang copyright by Sue Horner (Greytwear).