Texas Adopt a Greyhound Society, Inc. is a 501(c) (3) non-profit corporation dedicated to finding loving, responsible and permanent homes for greyhounds. TAGS is a dedicated group of volunteers striving to provide a personalized adoption experience. This dedication goes beyond the adoption to help adopters understand and care for their new greyhound family member.
Did You Know...
Greyhounds love to please. Enroll your Greyhound...
Frisco Mercantile – 8980 Preston Road (SE corner of Main & Preston), Frisco, TX

Saturday, July 11, 2015 from 1:00 pm to 3:00 pm
Richardson Mercantile – 1010 S. Coit (SE corner of Beltline & Coit), Richardson, TX
Saturday, July 25, 2015 from 1:00 pm to 3:00 pm

TAGS has been given a new opportunity to raise money for our Greyhounds. Enchanted Life Travel will give TAGS a donation for every vacation booked through them. Just mention TAGS to them when you set up your trip.

Call: 1-844-939-8747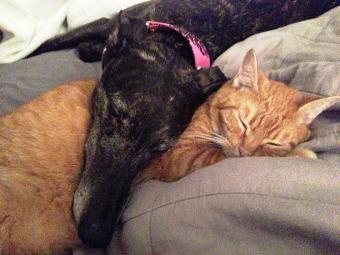 Help TAGS - click below to make a tax
deductible
donation.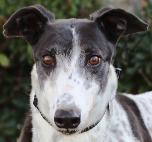 Justina is now ready for a life of retirement in her lifetime home!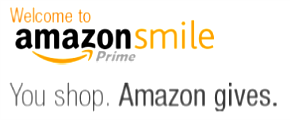 Adopting one Greyhound may not change the world, but the world will surely change for that one Greyhound.


Texas Adopt a Greyhound Society, Inc. ~ P.O. Box 703782 ~ Dallas, TX 75370
214-368-TAGS(8247) or 855-TAG-TAGS (824-8247)
Greyhound Yin Yang copyright by Sue Horner (Greytwear).