Texas Adopt a Greyhound Society, Inc. is a 501(c) (3) non-profit corporation dedicated to finding loving, responsible and permanent homes for greyhounds. TAGS is a dedicated group of volunteers striving to provide a personalized adoption experience. This dedication goes beyond the adoption to help adopters understand and care for their new greyhound family member.
Did You Know...
For thousands of years greyhounds have been bred to hunt by outrunning their prey. They were not intended to be solitary hunters, but to work with other dogs. Switching from hunting to racing has kept this aspect of their personality very much alive.
Collin County Home & Garden Show – The Allen Event Center, 200 E. Stacy Rd, Allen, TX
Saturday, February 7, 2015 from 12:00 pm to 5:00 pm
Sunday, February 8, 2015 from 1:00 pm to 5:00 pm
Download the APP and start walking for 'Texas Adopt a Greyhound Society, Inc.'

Help TAGS - click below to make a tax
deductible
donation.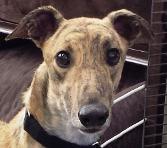 Craig is now ready for a life of retirement in his lifetime home!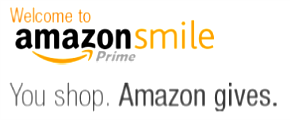 Frisco Mercantile is so successful a new location is open, known as Richardson Mercantile. Management has again offered a booth to TAGS. Please visit TAGS' new retail location at Richardson Mercantile, 101 S. Coit Road (SE corner of Beltline and Coit), Richardson, Texas.
Please visit both locations. All sales directly benefit TAGS' Greyhounds. We appreciate your support.
Adopting one Greyhound may not change the world, but the world will surely change for that one Greyhound.


Texas Adopt a Greyhound Society, Inc. ~ P.O. Box 703782 ~ Dallas, TX 75370
214-368-TAGS(8247) or 855-TAG-TAGS (824-8247)
Greyhound Yin Yang copyright by Sue Horner (Greytwear).