Adoption information as well as an online or printable application can be found in the following link: Adoption Info
Click on the dog's name or picture below to learn more about that Greyhound and to see more pictures!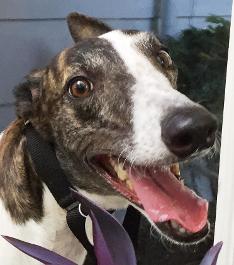 Sex: Male

Color: White with brindle patches

Birth date: February 18, 2015
Weight: 71 pounds
Small Animals: After a short cat test, it appears that Boomer will be cat trainable. After an introduction to the cat and a few "nose to nose" meetings, Boomer moved on to other interesting things. He came back around for another look but that's all he wanted. After a swat by Bonnie, he decided his had satisfied his curiosity. If a potential adopter has cats, we will be glad to test him again overnight. Boomer has not met any small dogs yet.
Children:

Boomer has enjoyed playing with children at the farm.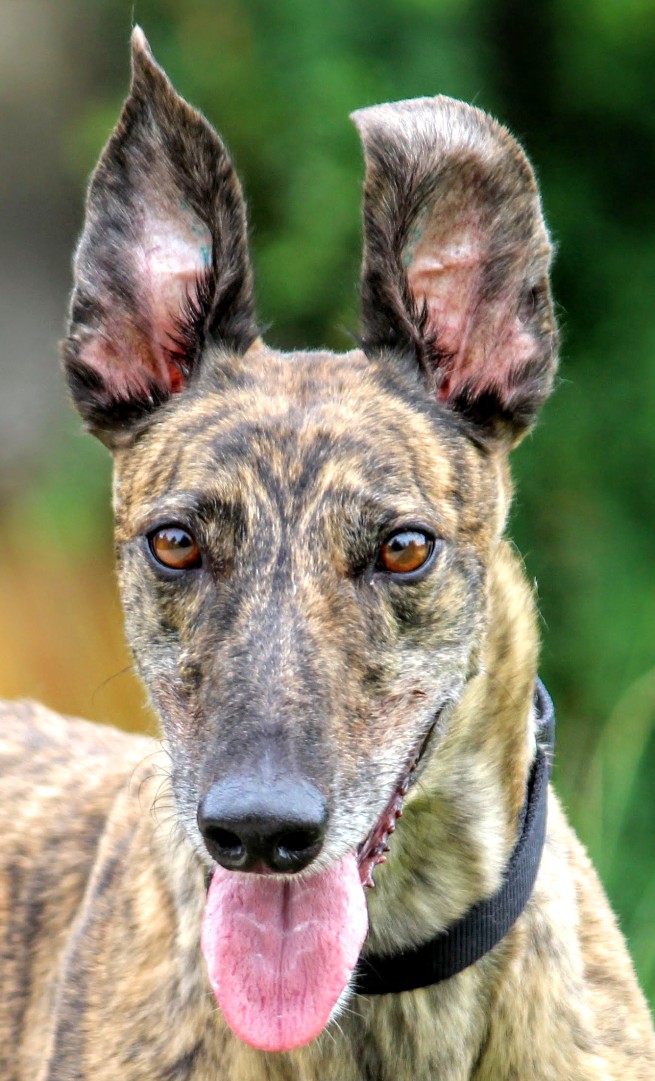 Sex: Female

Color: Brindle

Birth date:

January 17, 2010



Weight:

60 pounds



Small Animals:

Pam's cat test leads us to conclude that Pam will do best in a home without cats. After an evening cat test (seeing all four cats), she appeared to be too intensely focused on them, ears up and tail wagging.

Pam gets along well with 15-20 pound dogs (and larger).

Children:

TBD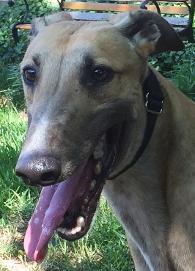 Sex: Male

Color: Red

Birth date: November 22, 2013
Weight: 77 pounds
Small Animals:

Rocket is not small dog tolerant. He has not been tested with cats.

Children:

TBD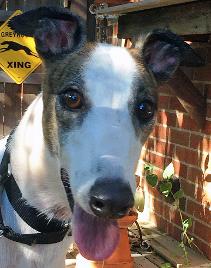 Sex: Female

Color: White with brindle patches

Birth date: May 29, 2012
Weight: 56.2 pounds
Small Animals: From Violet's cat test she appeared to be cat tolerant – after a while she was laying on a dog bed with the cat sitting on an ottoman next to her – no interest by either one. Violet is now fostered in a home with cats and is doing well. She has not met small dogs.
Children:

She was around children at the farm. We will check her out with children again once she settles into her foster home.

For more adoption information and to fill out an Adoption Application click here!

Texas Adopt a Greyhound Society, Inc. ~ P.O. Box 703782 ~ Dallas, TX 75370
214-368-TAGS(8247) or 855-TAG-TAGS (824-8247)