Adoption information as well as an online or printable application can be found in the following link: Adoption Info
Click on the dog's name or picture below to learn more about that Greyhound and to see more pictures!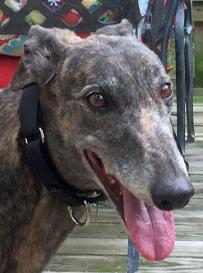 Sex: Female

Color: Dark Brindle

Birth date: January 7, 2011
Weight: 65 pounds
Small Animals: After an overnight cat test, it was determined that Dusty is cat tolerant. Of course, Greyhounds should be supervised around cats. Dusty will be introduced to small dogs at a later time.
Children:

TBD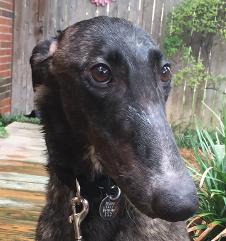 Sex: Male

Color: Dark Brindle

Birth date: January 1, 2017
Weight:

73.8 pounds

Small Animals:

TBD

Children:

Rudy has been around children at the farm but none since he has been with TAGS.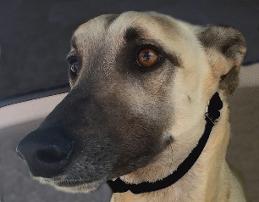 Sex: Male

Color: Fawn

Birth date:

August 24, 2015



Weight:

72.2 pounds



Small Animals:

Although Zeke has not been introduced to small dogs, he did spend two days and one night in a home with 5 cats (and 4 Greyhounds). He did well. By the end of the test, all of the cats (and of course, the dogs) were happily hanging out with him.
Children:

TBD

For more adoption information and to fill out an Adoption Application click here!

Texas Adopt a Greyhound Society, Inc. ~ P.O. Box 703782 ~ Dallas, TX 75370
214-368-TAGS(8247) or 855-TAG-TAGS (824-8247)