Date Received: December 18, 2017



Birth date:

December 10, 2015
H

istory: Angie just turned two years old and it was clear early on that she was cut out to be a racer. She very much enjoys her play time. Angie will do best in a home with a 6 foot fence. Angie, adorable black girl, is the daughter of sire, Trent Lee (who always has black or blue offspring) and dam, CTW Flirtatious. CTW Flirtatious is also her dam of CTW Vandercamp (the brindle male boy that came to TAGS today with Angie). Angie stood in the car for a while on the way from the farm but only to get a better view out of the window. She ultimately lay down and rested until we stopped for her bath. Angie has beautiful markings – shiny black coat with white from her chin to her stomach, 4 white feet and a white tipped tail.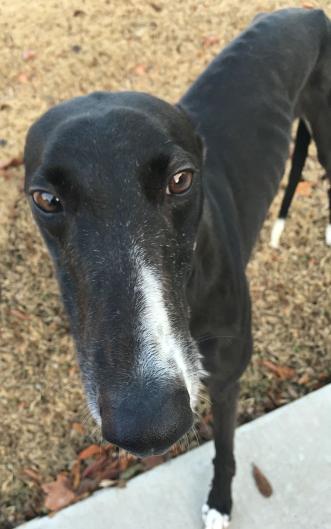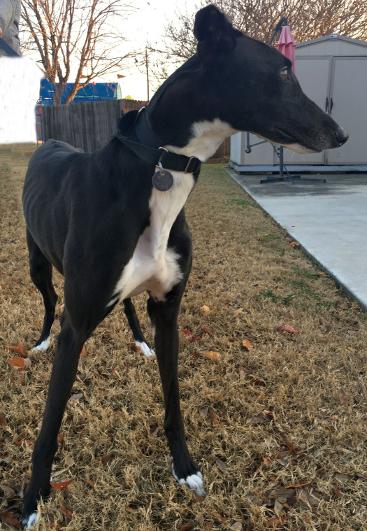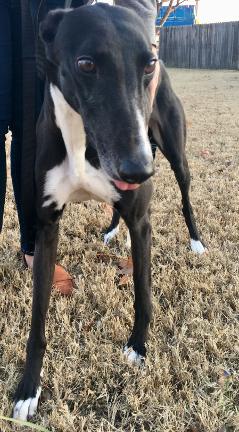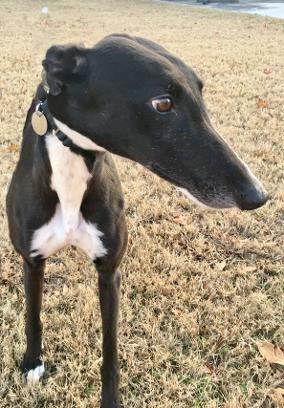 December 18
, 2017 update:
Angie came to TAGS for a life of retirement and to find her loving lifetime home.